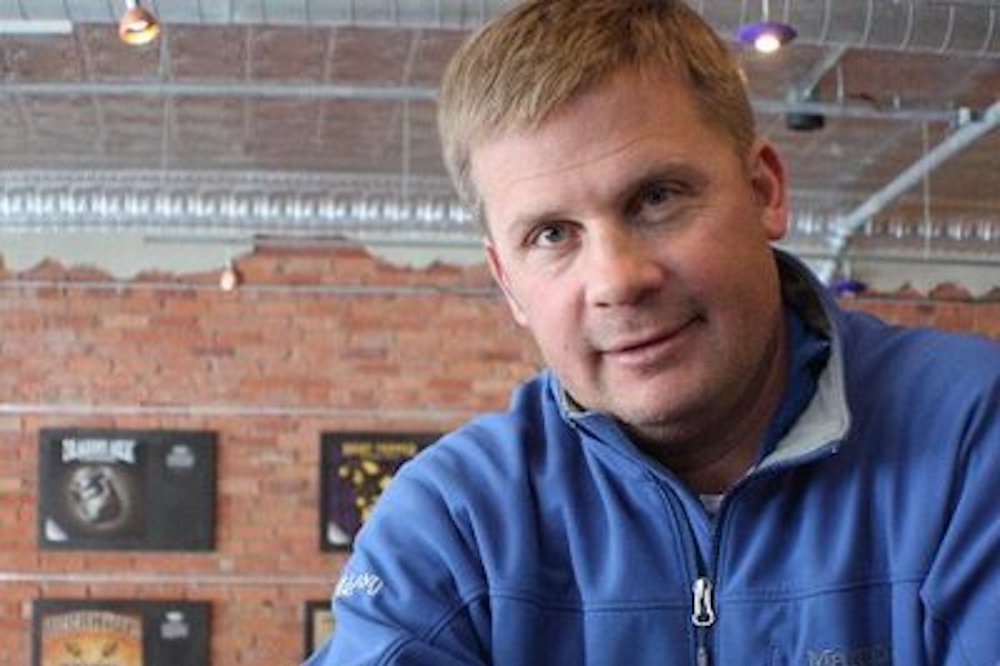 New Holland Brewing President and Founder Brett Vanderkamp | Twitter
The Michigan Strategic Fund (MSF) is financially supporting three Michigan community projects that are projected to generate $30.6 million in investment and create up to 16 new jobs in the state.
The three projects aim to improve overall economic infrastructure in the cities Battle Creek, Flint and Caro, according to a Michigan Economic Development Corporation (MEDC) press release.
A restaurant with brewing and distilling, in addition to a seasonal outdoor beer garden, will soon occupy a once-empty historic Battle Creek building. Battle Dog, LLC will renovate the historic building and its nearby parking lot with the assistance of restaurant enterprise and brewery New Holland Brewing Co. The brewery will supply an additional amenity for residential units being installed in the downtown district.
This project is expected to generate a $4,065,220 total capital investment that allows a $968,500 Michigan Community Revitalization Program grant. A 12-year Obsolete Property Rehabilitation Act tax abatement worth around $995,000, a $265,000 Real Estate Connection grant and a $250,000 Battle Creek Unlimited (BCU) Development grant will provide additional financial support.
"This is a great complement to several other economic development projects underway or in the pipeline, none of which would be possible without the collaboration from many including the MEDC, BCU, and the City of Battle Creek," New Holland Brewing President and Founder Brett Vanderkamp said in an MEDC press release.
Downtown Flint will soon see a Sloan Museum expansion from the Flint Cultural Center Corporation as a way to attract more attendees and utilize the museum as a community place. The project will add 42,000 square feet onto the current 58,000 square feet facility for new exhibits, office space, collections storage, and community gathering areas. The expansion is on track to bring in 225,000 guests each year, a major increase from the 175,000 current annual visitors.
The new exhibits use early childhood, STEM and social studies resources to educate younger attendees on history and science lessons.
The expansion will produce a $26.5 million capital investment and open up 16 new occupations, paving the way for a $1 million Michigan Community Revitalization Program grant. A City of Flint permit fee reduction of $99,185 will also help fund the project.
The Caro Facades Project is a rehabilitation project of two downtown Caro stores and is expected to be the first of many future Caro investment plans. With the project costing $118,626, it will primarily be funded through a $57,281 federal Community Development Block Grant (CDBG) given to the City of Caro. An additional $17,000 will pay for a CDBG Certified Grant Administrator for administration assistance.
The City of Caro also added each of the building's designs services, which cost $25,000.